The first 2020 release of the Atheer Augmented Reality Management Platform is aimed at offering greater hardware choice, allowing users to better leverage existing content assets and enjoy richer in-call collaboration tools during video calls.
A New Binocular Hardware Option
The new release marks the first time Atheer has offered initial certification for ThirdEye Gen's X2 Mixed Reality Glasses. Previewed last month, the expanded hardware support in this release means that Atheer customers will soon be able to start testing the powerful and lightweight new binocular X2 MR Glasses for their use cases.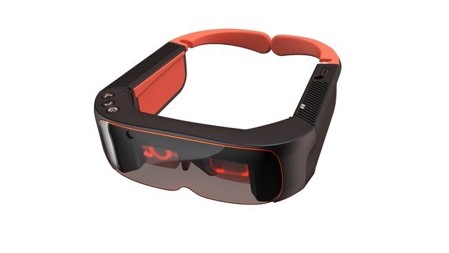 The recently-announced Android-based X2 MR Glasses boast a weight of just 9.8 ounces, offer a wide field of view with powerful sensors and advanced mixed reality features that are not possible to provide on monocular devices. ThirdEye says that the 13-megapixel camera on the X2 MR Glasses allows for HD video streaming of content
Remote Expert Enhancements on Mobile Apps
When conducting video calls with remote experts from a mobile device, Atheer users now have more immediate collaboration options.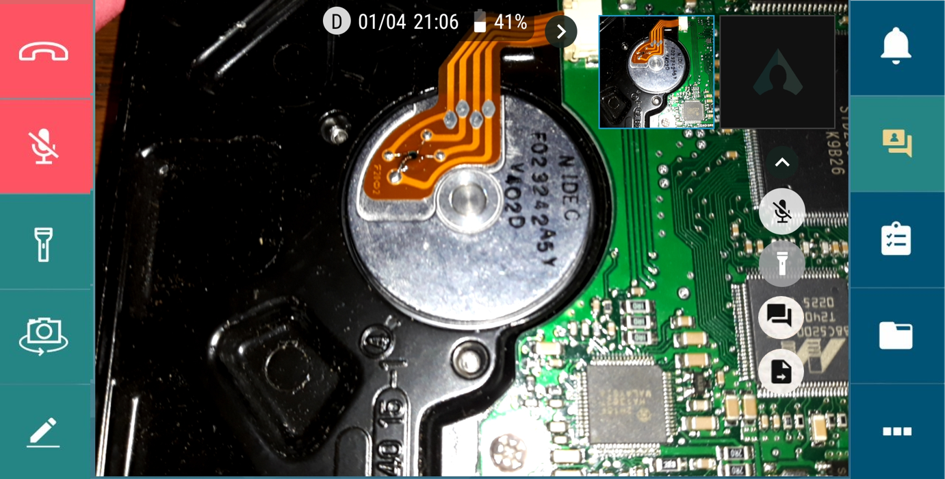 From within the mobile app, users can now share files while in a video call using the thumbnail icons associated with session participants – as well as send and receive chat/messages with other video call participants.
These changes bring the capabilities of the mobile apps users more closely in line with the features available to desktop, browser-based users of Atheer – allowing for greater flexibility in hardware across use cases.
Xyleme LCMS API-based Integration
With the latest additions to our Xyleme integration, customers using this learning content management platform can now use Application Program Interfaces (APIs) to leverage their Xyleme investment and maintain a central authoring system for their Job Aids, SOPs and work procedures.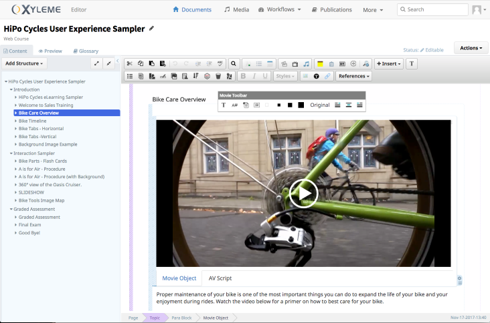 Administrators are now able to create work procedures in Xyleme and import them automatically using available Xyleme APIs.
Look below for how a work instruction description authored in Xyleme (see image at left) might be repurposed for use within the Atheer platform.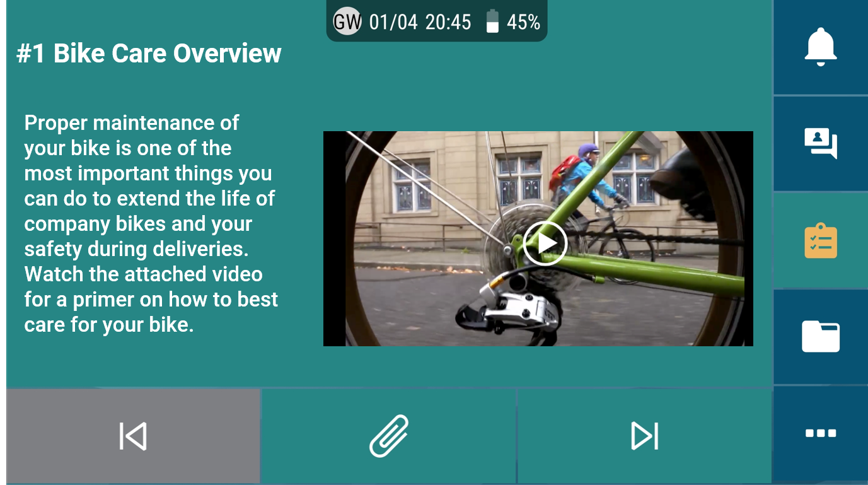 As a result of this integration capability, Atheer users will enjoy optimal rendering of (and recording usage data about) Xyleme-authored learning content.
For more context, we recently explored the power of Xyleme integration in an Atheer AR Insights blog post about how it is being used to bring content authored in Xyleme into the Atheer platform for use by one of the world's leading mining companies – London-based Anglo American.
Separation of Assets and Taskflows
In order to better manage the growing demand for development of work instruction content by customers, we have redesigned the way assets are managed. Assets and taskflows that have been shared with users can now be accessed in dedicated screens – with pagination support and multiple sorting options – to making finding and using those work instructions and assets even easier.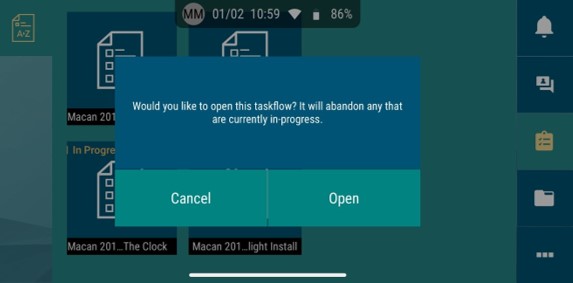 And, in recognition of the dynamic nature of frontline work, we have added a feature that checks with users before invoking a new set of work instructions – so that they don't accidentally abandon the progress they have made on any in-progress taskflows before starting new ones.
The release also includes other enhancements to existing features and capabilities. Ask your customer success manager for more details.