It's impossible to understate the level of challenge faced by the aviation industry as it grapples with the implications of the on-going COVID-19 pandemic.
According to the International Air Transport Association (IATA), some 98% of revenue-earning routes around the globe have been limited by what it calls severe travel restrictions – and a staggering 10,500 aircraft are now grounded directly.
——————————
"We stand by to support the aviation sector with as many licenses as you may need of the Atheer AR platform, at no cost, for 30 days. All licenses, on-boarding, and support will be provided by Atheer for free with no commitment of any type required."

– Atheer CEO Amar Dhaliwal
——————————
IATA has also recently underscored the vital importance of air cargo planes in helping to fight the spread of COVID-19 and getting urgent medical supplies and food aid to where they are needed most.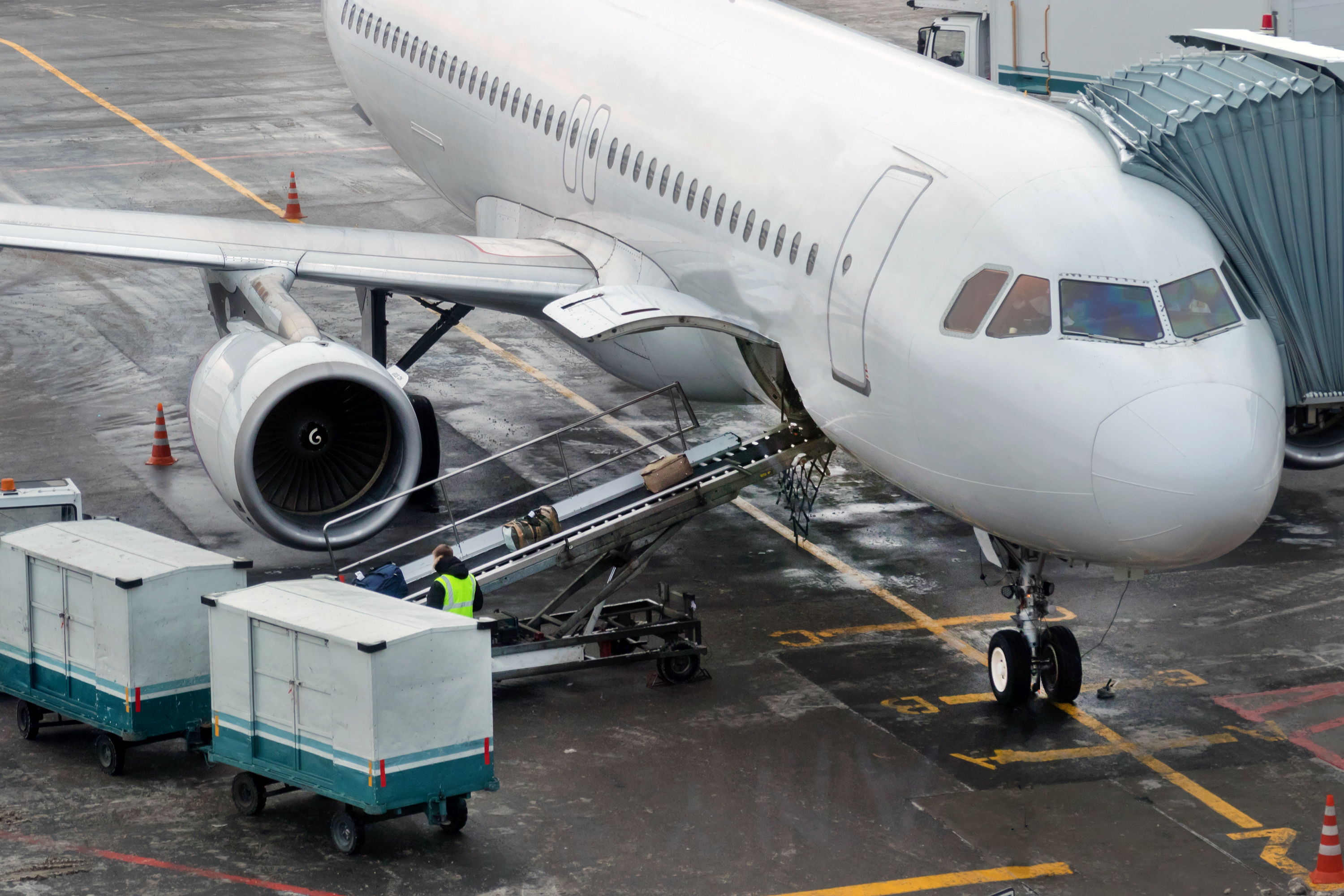 For its part, the United States Department of Transportation's Federal Aviation Administration (FAA) has updated its policy allowing the use of remote technology during the performance of inspections and tests. Aviation Week reported on April 1, 2020 that this new policy is "part of an expanding set of guidance that the FAA has issued to help ensure it can maintain oversight, and industry can comply with regulations, while it waits out the COVID-19 crisis".
Meanwhile, the Alexandria, Virginia-based Aeronautical Repair Station Association (which represents many companies in the aviation maintenance industry), lauded the move and said that it now means that the FAA can "allow the use of any technology that achieves the purpose of the regulation and will be part of an application or showing of compliance—this policy is a step in the direction industry needs the government to go".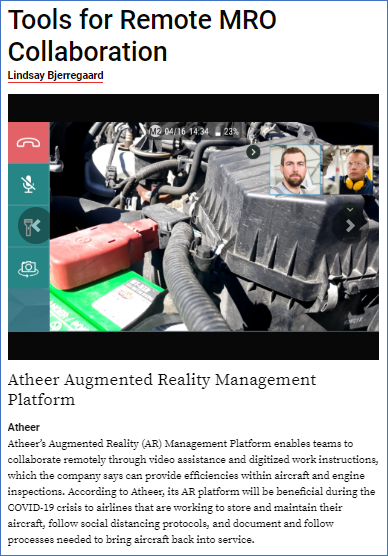 As a company that has been involved in bringing remote technology to the aviation sector, we are excited by the opportunity to help in meeting the challenge represented by COVID-19. Our work in this area was recently highlighted in an Aviation Week feature about tools to help in this area.
In short, we know that we can help Maintenance, Repair and Overhaul (MRO) operations because we've already done it.
In January, we reported on our work with International Airlines Group (IAG) – the parent company of Aer Lingus, British Airways, Iberia, LEVEL, Vueling, IAG Cargo and Avios.
Over the period of a 10 week project, IAG used the Atheer Augmented Reality platform and found a significant savings in time (and money) resulting from redesigning and digitally augmenting aircraft engine inspection and structural damage assessment processes.
Going forward, we want every aviation company in the world – whether they carry passengers or cargo – to know that we are here to help. We recently announced our own, no-cost COVID-19 response initiative aimed at supporting the organizations and front line teams that are risking their lives every day to ensure our well-being and safety. And aviation MRO teams are certainly a big part of that vital work.
Atheer CEO Amar Dhaliwal outlined how we want to help in an open message to the many enterprises whose front line workers are making sure that vital work still goes on. "We stand by to support you with as many licenses as you may need of the Atheer AR platform, at no cost, for 30 days," he said.  "All licenses, on-boarding, and support will be provided by Atheer for free with no commitment of any type required."